Written by Mod Fam on November 1, 2019
Venice Airport Transfer – Airport Water Taxi
Europe . Italy . Travel . Venice . Worldwide Travel
Venice Airport Transfer – Get to Venice via Airport Water Taxi
Venice Airport Transfer – Airport Water Taxi. Venice's Marco Polo International Airport sits just over 4 nautical miles from the Venetian Islands. If this is your first time visiting Venice, you'll want to plan extra time to get around, at least until you figure out the schedules, timetables, and access points for the various water taxis, vaparettos, and other forms of water-based public transportation available throughout the islands. (We underestimated the time it would take to get from our hotel on the island of Giudecca over to Piazza San Marco and had to re-schedule our tour of the Basilica and the Doge's Palace!)
---
But don't worry; it's actually less complicated than it sounds, and you'll be jumping on and off vaparettos and gondolas and water shuttles in no time. But to start, you'll have to get from the airport (or the bus terminal or the cruise port) to the heart of it all, San Marcos and the Southeast opening of the Grand Canal. We've made it easy for you to plan your Venice Airport Transfer and other water taxi arrangements; keep reading for prices and click on any Viator Tripadvisor banner or link to purchase your tickets in advance. Although we recommend buying your day-to-day tickets as needed once you arrive, it's a good idea to at least have your arrival and departure water taxis pre-arranged, if only for peace of mind and less stress when you get to Venice.
---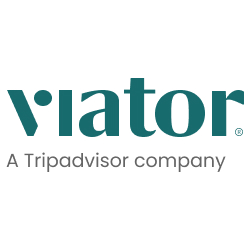 Planning a trip soon? Click on our banner links here to get discounted airline tickets, airline reward miles, discount airport lounge access, and more! Our site is partly supported by affiliate partnerships; your purchases through our affiliate links help support our site and the development of even more great content!
Venice Airport Transfer – How Long Will it Take?
Venice Airport to Piazza San Marcos: 30-60 minutes
Regardless of how you get to Venice (train, plane, cruise ship, submarine, or automobile – okay, maybe not by submarine), it's going to take a little bit more time to get from your point of arrival into the heart of Venice. The fastest point of arrival is the bus terminal and cruise ship port, because they are at the Northwest opening of the Grand Canal, and you can quickly get on public transport (vaparettos, gondolas, or water taxis) and be to St. Mark's or your hotel in 10-45 minutes, depending on the route you take. (Vaparettos down the Grand Canal will take 30-45 minutes; water taxis coming around the island can get you there in 15-20 minutes). Coming from the airport, though, you'll want to plan 30 minutes (private water taxi) to 60 minutes (shared water taxi or public transportation) to get to St. Mark's square. Add a little more time if your hotel is off the main waterways or beyond St. Mark's. But knowing that it's going to take some time, you can relax and enjoy the breezy, scenic approach to Venice.
---
Venice Airport Transfer – How Much Will it Cost?
Best Value for Venice Airport to Piazza San Marcos: US$30-35 ( € 27-30)
Click here to book and to view a complete list of airport transfer prices, both to and from Marco Polo International Airport, the bus station, and the cruise ship port. Generally speaking, you should expect to pay around US$30-35 ( € 27-30) for a shared, one-way water taxi and a whopping US$215-290 ( € 200-265) for a private water taxi that will pick you up or drop you off right at the airport. (Prices to and from the bus station and cruise ship port are a little less for private water taxis, but about the same for shared transportation).
---
Venice Airport Transfer – Our Recommendations
Don't Waste Your Money! Shared Water Taxis for the Win
If you are arriving at the International Airport, it may seem like a hassle to drag your bags around to the water taxi docks and then share space with other travelers for 45-60 minutes. And you may want to experience a faster, sleeker, gorgeous wooden boat as part of your adventure in Venice. But US$250 is just way too much to pay for a 30-minute joy ride to your hotel, and the slightly longer shared water taxi gives you a little more time to soak it all in. Save a couple hundred dollars for your afternoon spritzes and wine as you sit overlooking the Piazza or one of the many lovely side streets that aren't half as crowded as St. Mark's Square. This is especially true if you're arriving at the bus terminal or cruise ship port; everything is so close that it's hard for us to imagine paying more than US$150 for what can otherwise be a mere fraction of the cost.
---
So save your money, enjoy the ride around and through Venice, and drink an extra spritz Veneziano or crisp Pinot Grigio for us with all the money you save by NOT booking a private taxi to or from the airport!
---
More Mod Fam Venice Posts:
---
---
---